PCSPMSA 10 Year Anniversary
---
---
---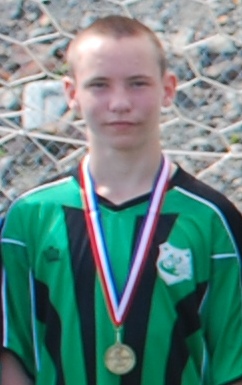 2021 marks the 10 year anniversary of the Portugal Cove - St. Philip's Minor Soccer Association's official metro league club name - "Spurrs".
The Spurrs name has an honourable and proud history. In 2011, a tragic automobile accident claimed the life of 13 year old Tyler Spurrell. Tyler was an avid soccer player with the PCSPMSA who was passionate about the beautiful game. He was affectionately known as "T-Spurr" by his friends, teammates, coaches and teachers.
Mr. Dave Bartlett, Tyler's coach and favourite homeroom teacher (who coincidentally gave him the nickname) ensured that Tyler's love of the game would be honoured in his memory by christening our metro league club as the Spurrs.
PCSPMSA is celebrating Tyler's memory and love of the game through some special projects and initiatives which we will announce as the 2021 season progresses. The first of which is this commemorative logo representing our milestone anniversary. You will see this logo on our soon to be launched Spurrs swag as well as on our new 2021 season metro league jerseys.
The combination of the number 10, Tyler's initials and his favourite colour green reminds us that we have a history and spirit to respect, maintain and grow while at the same time reminding us to simply love this sport and have fun.