AGM 2023
---
---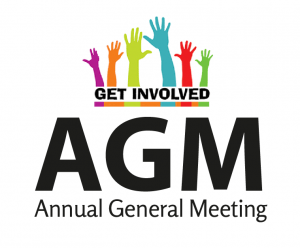 ---
It's that time of year again! We invite everyone to join us for our annual AGM.
When: November 14th, 2023
Where: Murray's Pond Country Club
Time: 6-9pm
**Please note: If you plan to attend the AGM, please fill out this FORM
**Agenda to follow soon
For our 2023 AGM, we are seeking the following nominations for the following positions:
1. Secretary - 2 year commitment - Roles & Responsibilities
Nominee(s) for this role: Nicole Bailey
"I am looking to be more involved in the soccer community within PCSP out of pure love for the sport. My son is seven and just getting excited about playing, so I'd like to have some influence over its effectiveness if possible. Growing up in CBS, I appreciate the role some of our smaller residential communities outside of St. John's play in the overall development of soccer in the Province. There is a lot of talent within these smaller communities, but I don't think they get the attention or accessibility they deserve. And so with my knowledge, connections and understanding of the sport I hope to add some value to PCSP soccer and contribution to a better system for the kids.
I have played competitive soccer most of my life. I played Canada Games, Varsity and at the highest competitive level for Newfoundland at the time and within my age group when I was a young adult. I brag about playing against Christine Sinclair in my younger years. I still play with senior ladies today, and assuming my ankles, knees and back stick it out I will continue to do so for years to come. I have two young children, and my youngest is just beginning his soccer career. And I'm happy to have him start in the PCSP community. I have a lot of knowledge and experience in the sport but I also have professional experience that can lend to the Board's objectives. With my long career in Human Resources, including my current role as the Director of Human Resources for a large company managing a team of 15 people, I have experience in managing complex issues relating to people and programming. I am organized and appreciate the importance of efficiency, so I think this too could lend to the secretary role, and overall to the productivity of the Board." Nicole Bailey
2. Sponsorship/Fundraiser Director - 1 year commitment - Roles & Responsibilities
-----------------------------------------------------------------------------------------------------
It takes a village to help run things smoothly, so if you feel you can contribute to the club on an executive level, please e-mail office@pcspminorsoccer.ca if you are interested in being a part of the team!! All nominees are to attend the AGM.
We would like to thank Juvy Donahue, who was appointed to the position of Secretary last year and to Denielle Hann, who was voted to the position of Sponsorship/Fundraiser Director at our 2022 AGM. Both members have had a positive impact within PCSPMSA and we wish them all the best in their new endeavours.