EASTER EVENT!!
---
---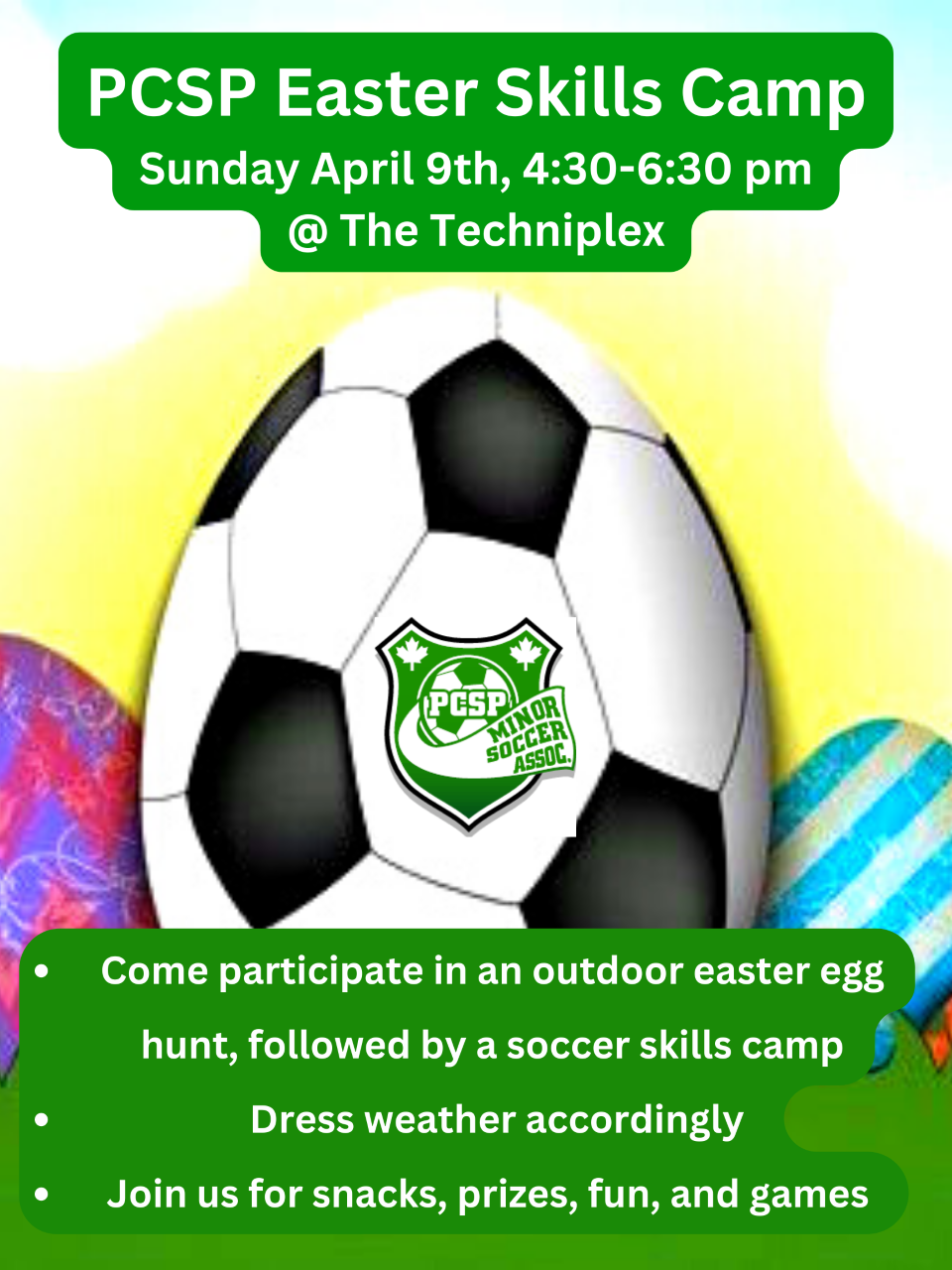 ---
Who? Anyone born 2012/2013
Does my child need to be a member of PCSPMSA to participate? No. All members and non-members in the age group can participate.
Price? FREE
What does my child need to participate? Indoor & Outdoor clothing - Weather appropriate gear for outdoor activities & comfortable clothing, shin pads, sneakers/cleats & water for the indoor activities.
How do we sign up? Login HERE and you'll find the event under 'Clinic Registrations' - Limited spaces!!
If you have any questions, please e-mail us inquiries@pcspminorsoccer.ca