PCSPMSA Fall/Winter Registration Information & Programming Update
---
---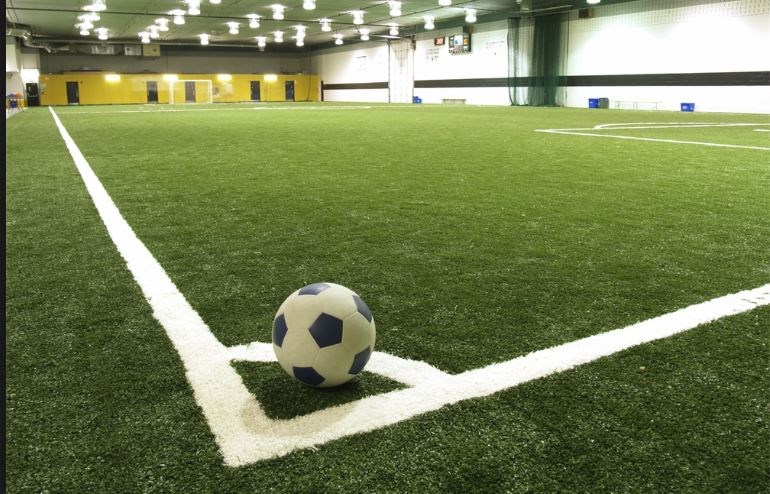 ---
Good afternoon Spurrs Country,
We would like to provide the association with pertinent information and updates regarding our fall/winter indoor programming as well as our competitive Metro League teams.
We kindly ask that you to take the time to read this update in its entirety
1. FALL/WINTER INDOOR SEASON:
Registration for our fall/winter indoor programming will open on Friday, October 1, 2021. Our fall/winter program is open to both metro and house league players who wish to further develop their individual technical abilities. Fall/Winter training is mandatory for players who intend to play metro for the first time when the outdoor season begins. For returning Metro League players, fall/winter training is strongly encouraged. Programming will be offered to the following age groups:
U7 Born 2015 & 2016
U8 Born 2014
U9 Born 2013
U11 Born 2011 & 2012
U13 Born 2009 & 2010
Because of the significant growth in registration numbers as well as ensuring adequate capacity levels due to COVID we have expanded the venues and times for our indoor programming over the 2021/22 to ensure there is enough space and time for all ages. This year PCSPMSA will host indoor programming at the following venues and times:
Techniplex: Sundays 5:00pm to 8:30pm
Premier Sports Academy: Saturdays 5:00pm to 7:00pm
Benvon's Room, Powerplex: Thursdays 7:00pm to 8:30pm
Training at these venues will start in early November. Although we anticipate similar scheduling as last year at the Techniplex for older age groups (U11/U13) we cannot confirm ages, times, and venues for you at this time once registration numbers are better understood. We will communicate with you with specific age groups once registration numbers are finalized.
2. 2022 METRO LEAGUE PROGRAMMING:
For the 2022 Metro League spring/summer season we will be offering competitive programming for the age groups below:
U7 Born 2015 & 2016
U8 Born 2014
U9 Born 2013
U11 Born 2011 & 2012
U13 Born 2009 &2010
Our Metro League season will start in early May. Teams will practice 2 times a week. They will also play in competitive games every second and/or third weekend starting in mid-June and ending in late August or early September depending on the age group and how the Metro League schedule is designed.
3. 2022 HOUSE LEAGUE PROGRAMMING:
This past summer saw our recreational House League program successfully return to Voisey's Brook after a one-year COVID hiatus. We would like to thank all the great volunteer parent and student coaches who gave up their personal time to help our kids have fun, learn new skills, and make new friends! Summer 2022 will see the return of our House League programming once again! Stay tuned for exciting announcements in the spring of 2022!
4. METRO LEAGUE vs HOUSE LEAGUE:
In recent months we have received an increasing number of questions with regards to what the difference is between PCSPMSA's Metro League programming and our House League programming. To help understand the differences, our Metro League Director Adam Nolan will provide an online presentation on Sunday, October 3rd at 8pm to all interested parents in learning more about the different programming streams and development PCSPMSA provides. Please email adamnolan.nl@gmail.com by Friday, October 1st to sign up for the presentation.
5. SPURRS PYL BU15:
PCSPMSA is proud to announce that it is holding tryouts/evaluations on Saturday September 24 and Sunday 25 with the intent to field its first Premier Youth League (PYL) team in the association's history - Boys U15. Premier Youth League is the step players take after they have finished playing in the Metro League, typically after U13. The team will practice 1-2 times a week throughout the fall and winter months. In the spring and summer, the team will practice and compete in the PYL. Our PYL teams' overall focus is long-term player development (LTPD) and will be overseen and coached by a Canada Soccer C-Licensed certified coach.
Our proposed 2021/2022 BU15 PYL team will be selected through a tryout and evaluation process during the last weekend of September. Location and times along with a registration link will be sent out later this week.
6. COACHES WANTED:
PCSPMSA is looking for coaches, both new and returning, for its fall/winter indoor programming starting in November as well as for its spring/summer Metro and House League programs. We will be sending out a call for coaches email later this week along with a Coaching Application Form. We are currently looking for coaches for all our ages groups. Successful applicants will be required to present a Vulnerable Sector Check and Criminal Records Check as well as all Coaches must have completed the Respect in Sport workshop within the past 5 years. Also, the age-appropriate Canada Soccer Coaching Education Program course(s) will be required. We will provide coaching course details once coaches are selected and assigned.