HOUSE LEAGUE: 2021 House League Teams, Rosters & Reminders
---
---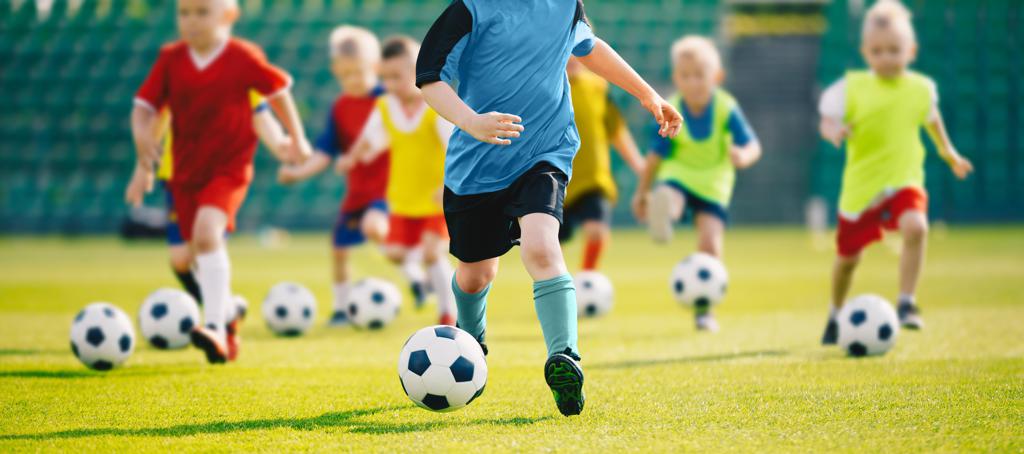 ---
UPDATED JULY 5, 2021
The PCSPMSA is happy to announce the teams and rosters for our 2021 House League Season. We apologize for the late notice due to last minute registrations resulting in the adjustment of teams and rosters. Please see below the teams and rosters.
REMINDERS:
Teams and rosters are final.


Jersey/Uniform Pick-up Days are Wednesday June 30th AND Friday July 2nd from 11:00am to 5:00pm at Voisey's Brook Park Field Hut. If you have not yet received your uniform you will receive it your first House League session.


House League for all ages starts on Monday July 5th. U3 & U5 sessions are 5:30pm to 6:15pm and U7 & U9 6:45pm to 7:45pm every Monday and Wednesday up to and including Wednesday August 25th. All age groups are mix/coed.


Registration fees must be paid prior to receiving jerseys/uniforms. Payment can be made via cheque or cash during Jersey/Uniform Pick-up Day times. We are unable to issue jerseys/uniforms to registered players with outstanding registration fees. Should you require alternative payment arrangements - please contact pcspmsa.2021@gmail.com and/or inquiries@pcspminorsoccer.ca


All three (3) waivers must be completed and submitted prior to Jersey/Uniform Pick-Up. PCSPMSA will provide copies of these waivers during Jersey/Uniform Pick-Up should you require them.


Please see the linked diagram for the positioning/line-up protocol for Jersey/Uniform Pick-Up at the Voisey's Brook Park Field Hut.
Jersey/Uniform Pick-Up Diagram


Please ensure you practice/maintain social distancing and mask protocols during Jersey/Uniform Pick-Up
U3 JAGUARS (Black):

Coach Katie Dunphy

Caleb Sooley
Meredith Parrell
Calla Mercer
Kian Higdon
Max King
Gray Cuff
Joel Anthony
Emily Miller
Emma Sturge
Aldo Montevecchi
Luke Tucker
Alexander Courage
Blake Pittman

U3 POLAR BEARS (White):
Coaches Micheal Deering

Katie Deering
Charles Butler
Rowan Eagleton
Judd Day
Remi Hickey
Kate Mulrooney
Isla Reid
Ford Pennell
Spencer Reid
William Murphy
Patrick Murphy
Peter Flynn
Kylie Lacey

U3 LIZARDS (Teal):
Coaches Elizabeth Hiller Smith & Julia Morrissey

Allan Smith
Harper Evans
Gigi Kenny
Ocean Morrissey
Isla Pickett
Emma-Rose Rice
Kenneth Curran
Spencer Earle
Benjamin Ryan
Jesse Skinner
Bentley Vaters
Teddy Vaughan

U3 TURTLES (Green):

Coach Erin Ballah

Connor Ballah
Harlen Jones
Drew Lush
Joseph O'Brien
Kaleb Pope
Bryce Synard
Elliot WL Drover
Evangeline McDonald
Zofiah Mercer
Ciara Noseworthy
Kinsley Wareham
Bridget Hussey
Kera Johnson
U5 ORCA WHALES (Black):

Coach Colin Doyle

Aiden Doyle
Dominic Green
John Kendall
Samuel Lane
Emma Cornick
Paige Courage
Brooke Mercer
Anna Tucker
Rylee Wareham

U5 Frogs (Green):

Coach Kenton Pike

Zoey Pike
Reagan Ostridge
Charlotte Murphy
Emily King
Mavrick Abbott
Connor Bryne
Alex Mior
Xavier Taylor
Joshua Pynn
Austin Tucker
Amelia Hussey

U5 PANDAS (White):

Coach Chris Tilley

Elliott Tilley
Issac Murphy
James Walsh
Blake Kalonga
Grey Cahill
Logan Perham
Ronan Cashin
Audrina Burt
Delia Earle
Isabel Jacobs
Xavier Johnson

U5 SNAKES (Teal):

Coach Kim Kennedy

Frankie Kennedy
Leah Fleming
Sara Snelgrove
Sadie Tucker
Levi White
Bennett Thompson
Nolan Noftall
Fynn Snow
Owen Wheeler

U5 Owls (White):

Coach Hilary Cole

Samuel Blouin
Preston Curran
Hewitt Hochwald
Dominic Lush
Rory Rooney
Max Victorino
Samantha Churchill
Greta Dobbin
Ava Halliday

U5 FISHES (Teal):

Coach Katie Adam
Emily Adam
Nora Hurley
Sarah Hurley
Jemma Tucker
Blake Parrell
Levi Baker
Rory Caines
Connor Greeley
Charles Milmore
U5 CROCODILES (Green):
Coach Ashley Butler

Carrick Kenway
Oliver Brockman
Alexander Cleary
Elliott King
Noah Murphy
Grace Miller
Paige Skinner
Laura Skinner
Emily Bolt

U5 PENGUINS (Black):

Coach Jon McGuire

Logan Brown
Theodore Grimes
Gabriel McGuire
Noah Pennell
Cohan Williams
Evelyn Butler
Eleanor Evans
Mylee Goodyear
Carly Lynch
Kaitlyn Sturge
U5 BLACK PANTHERS (Black):

Coach John Loveless

Andy Button
Oliver Mercer
Ronan Somerton
Jay Brushett
Rachel Decker
Alexander LaCour
Brooklyn Malloy
Evelyn Paramenter
Nathan Hayward

U5 WHITE TIGERS (White):

Coach Jordan Pitcher

Nathan Kielley
Cameron Cuff
Emily Adams
Max Dempsey
Isla Anderson
Winston Strickland
Hudson Turner
Ruby Price
Max Morrissey

U7 UKRAINE (Teal):

Coach Chris Tilley

Sophia Tilley
Maggie LaCour
Harper Pennell
Avery French
Ainsley Booth
Logan Burt
Reed Chin
Spencer Langmead
Brody Picco
Felix Roberts

U7 SCOTLAND (Black):
Coaches Phyllis Martin & Jon McGuire

Natalie Munden
Violet Smith
Olivia Dubitski-Lahey
Roxina Dubitski-Lahey
Victoria Dubitski-Lahey
Adam Henley
Jaxon McGuire
Ryland Pike
Reid Yetman
Nathan Ryan

U7 SPAIN (White):

Coach Leah Crane

Jace Bartlett
Cameron Douglas
Ryder Ennis
Myles Snow
Noah Molloy
Kai Moss
Mara Parsons
Ryleigh Walsh
Claire Brown
Sadie Lynch
Luke Finlay

U7 PORTUGAL (Green):

Coach Teri Stuckless
Stephen Hollett
Stephen Hollett
Charles Flynn
Patrick King
Emmet Vander Wal
Zoey Facey
Mollie Ings
Natalie Jones
Maren Roberts
Victoria Stone
Jaelynn Tucker

U7 NETHERLANDS (White):

Coach Lacey Keeping-Penney

Ethan Penney
Nolan Brown
Colton Elliott
Jasiah Kalonga
Ashlyn Elliott
Jordyn Ostridge
Audrey Scaplen
Raelle Walsh
Emma White
Matthew Lockyer

U7 FRANCE (Teal):
Coach Jordan Pitcher

Noah Butler
Chase Doyle
Dominic Maloney
Ben Parsons
Harrison Smith
Morgan Valcour-Yao
Madeline Brown
Amelia Hochwald
Kaylee Putt
Natalie Randell

U7 GERMANY (Black):
Coach - Parent Wanted!

Jaxon Gedge
Lucas McNeill
Samuel O'Keefe
Samuel Tucker
Elizabeth Cashin
Amelia Lane
Sophia Stapleton
Clara Thompson
Madelyn Tucker
Frederick Rooney

U7 SWEDEN (Green):

Coach Robyn Murphy

Stella Dobbin
Joey Ayre
Reese Baker
Lucas Evans
Isabella Rideout
Sara Skinner
Sophie Butler
James Reid
Nathan Reid
Finley Blackmore


U9 CROATIA (Teal):

COACH David Smith

Fiona Smith
Karaleigh Abbott
Brooke Bartlett
Rory Smith
Jane Dober
Mia Dober
Abby Lynch
Harper Johnson
Gabrielle Booth
Eric Henley
Sam Hurley
Cohen Rose

U9 ENGLAND (White):

Coaches John Loveless & Erin Hopkins

Noah Hedderson
Charlie Ayre
Connal Scaplen
Eric White
Katie Alexander
Gabrielle Blouin
Piper French
Maci Goodyear
Paige LeBlanc
Carlee Norman
Lelia Cook
Dylan Pritchett

U9 ITALY (Green):

Coaches Kyle Howlett & Noah Bailey

Noah McNeill
Owen O'Brien
Gabriel Stapleton
Todd Peddle
Ivy Butler
Mason Taylor
Mya Maloney
Sadie Milmore
Ellie O'Keefe
Sophie Strange
Paige Etsell
Joshua Butler
Desmond Lahey
Charlotte Finlay
Thank you,
PCSPMSA